We Are Here To Serve You
At Stink Stompers Las Vegas, our #1 goal is to provide an Eco-friendly, safe, odor remediation service that will leave your home, office or vehicle clean, healthy and odor free. Equally important is our commitment to an exceptional customer experience. Stink Stompers Eliminate Any Odor Every Time!
Old ways of cleaning and sanitizing don't work as well as your customers deserve and demand.
Customers deserve clean fitness and locker areas, and they demand an odor-free environment. Upgrade your approach to sanitizing and odor control with the Stink Stompers technologically advanced deodorizing systems.
Whether the odor causing problem is airborne or on surfaces, we can eliminate all residual creators of these serious problems — faster than other methods and at surprisingly affordable cost.
We use a technologically advanced process to sanitize and deodorize areas without the need for toxic chemicals, fragrances or cover-ups, which require manual wiping and rinsing. In a fraction of the time needed by other sanitation systems, we can sanitize against a multitude of germs, allergens, odors and indoor contaminants in all areas.
NOTHING ELSE COMPARES
Most sanitizing systems are complex or messy, and many deodorizing systems just cover up odors. Our system destroys completely destroys the source of odor and is incredibly fast to apply.
Are you tired of odors and the unseen bacteria that cause them?
Now, you can eliminate both with the Stink Stompers System. You need to take action now to get rid of these pesky problems that risk the health of your client's and staff.
What can be sanitized quickly and easily with this system?
Exercise equipment
Gym mats
Showers
Steam rooms
Saunas
Locker rooms
Walls and floors
Swimming pool and hot tub tiled areas
Waiting rooms
Massage tables, equipment and rooms
Athletic protection equipment
What type of facilities could benefit?
School gyms
Health clubs
Fitness gyms
Spas
Resorts
Martial arts facilities
Racquetball clubs
Car, RV, & Boat dealers
Day care facilities
Healthcare facilities
Homes
Businesses
Real Estate professionals
And many many more
WE REMOVE ANY ODOR EVERY TIME!
DEODORIZE   •   SANITIZE   •   CLEAN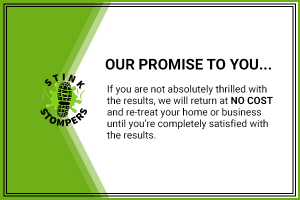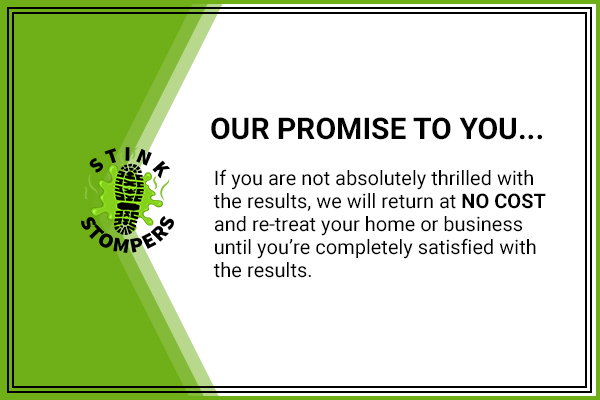 CALL OUR ODOR OUT HOTLINE FOR
AN INSPECTION & QUOTE
(702) 500-7760