PET ODOR REMOVAL SERVICE – 100% GUARANTEED
Whether you're struggling with a rodent infestation or you have several pets in you home, your nose quickly gets acclimated to pet smells, but just because you don't notice the smell doesn't mean that guests won't notice!
More importantly, you could still be dealing with allergens from pet dander that could cause potential health issues for you or your family members. To protect the air quality in your home, consider the eco-friendly odor removal services from Stink Stompers. Our cutting-edge services are able to tackle any odor, every time, giving you back the fresh, odor free clean air you and your family deserve.
Have you ever seen your fur-buddy drag his (or her) rear end across the carpet?  So if your pet uses the carpet as toilet paper, its only natural that your carpet will start to smell like a toilet.
At Stink Stompers, we guarantee 100% odor removal, no matter how strong the odor is.  We remove any odor every time!
Pet odors are different then urine odors. If you are a one of more doggies in your family you know that your friendly furry friend has a scent. Even with regular bathing your indoor environment can begin to get that "wet dog smell".
We do not use enzymes like most pet odor removal services use. We use a vaporous gas system, along with an electrostatic spray system to kill the odor at its source and completely remove that pet smell from your indoor environment.
Stink Stompers Can Eliminate Any And All Indoor Pet Odors – Everytime – Guaranteed!
Whether you realize it or not, odors from your pet is NOT only in your carpet, your furniture, area rugs, and even on your walls, hard surface floors, HVAC duct system, furniture, etc.
Our 100% Guaranteed Odor Removal System is totally different then any other system in the pet odor service industry.
Our Pet Odor Elimination System Guarantees Success
All Odors Gone has a system for removing any odor you can imagine quicker and for less money then most other pet odor elimination systems used by other odor removal companies. There is a reason why our customers rave about our vapor gassing system as the best odor removal service they've ever experienced.
Cat urine is one of the worst odors in a house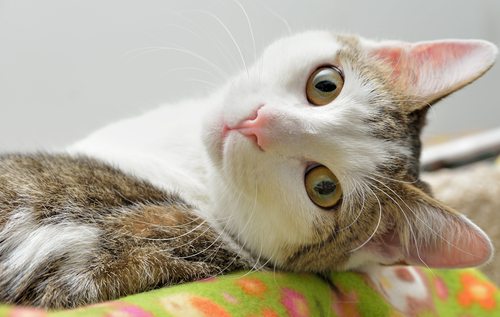 There is no hiding cat urine odor and trying to mask it or just cover it up with a fragrance never works.
If you've had this issue in your home you probably already realize there are no effective home remedies for your cat's little problem.   Up until now when you had cat urine odors in your home you would call a carpet cleaner to do the best he could with admittedly limited tools and enzyme products designed for the carpet cleaning industry.
Pet store solutions are limited as well because no store wants the risk of selling super strong "chemicals" to risk your health.  The deodorizers most stores sell simply cover odors with other scents that could potentially be a risk your pet's health.  The active ingredient in most air fresheners temporarily combine with odors to add a pleasant smell, but break down quickly over time.  They simply don't solve the problem!
Stink Stompers To The Rescue
The Stink Stomper System will completely eliminate the worst odors your pet(s) can dish up.  We remove any odor every time!
Our process so effective it will eliminate skunk spray, far worse than our domestic pet odors!  We're so effective at eliminating cat and dog we offer a 100% Customer Satisfaction Guarantee!
We can also completely remove odors from ferrets, rabbits, birds, hamsters, cats, dogs and skunks.  Even if there are odors where you cat's litter box lives, we'll eliminate it.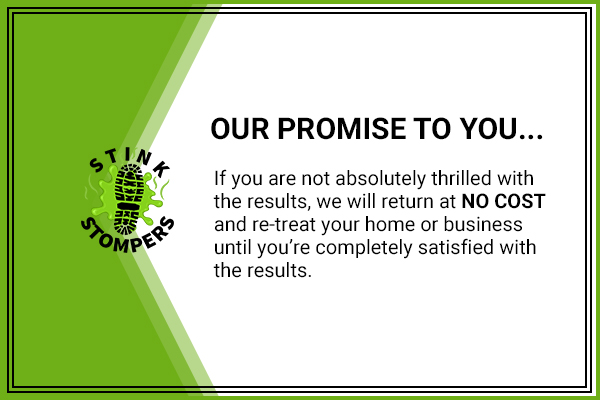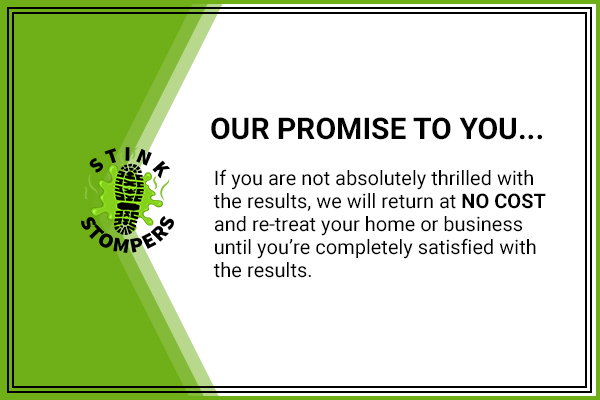 CALL OUR ODOR OUT HOTLINE FOR
AN INSPECTION & QUOTE
(702) 500-7760