Tough Cooking Odors (Even Curry) Removed Every Time!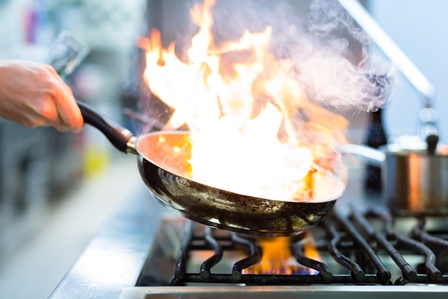 Burnt food, curry, bbq and other cooking odors can be stubborn to remove.  At Stink Stompers Las Vegas, we know exactly how to make them disappear!
If your restaurant or bar has smoke, alcohol, cooking, spill, body, bacterial, fungal, mold and mildew odors, it could be offensive to your customers and bad for business.
Unfortunately, most ventilation systems only recirculate room air and remove large particulate matter such as dirt, dust and lint but do not remove odors.
Covering up nasty restaurant odors with masking agents only pollute the air with chemicals and result in more offensive smells.
We eliminate odors.  We don't just cover them up! We can rid your home or business of odors from cooking (even curry), smoke, food, bacteria, mold & more.
Our proven odor-sanitization treatment technology completely removes unpleasant smells using a unique treatment method that is easily applied in homes, restaurants and offices. Make sure that customers, guests and employees experience fresh clean air and nothing else!
Most of the time well-meaning service providers utilize ozone or other foul smelling odor bombs and most of the time they don't work and even in some cases, even make matters worse.
That's where Stink Stompers odor elimination services come in. We can remove every cooking odor every time!
We can permanently remove any cooking odor in home or business 100% of the time. Guaranteed!
What Are Cooking Odors?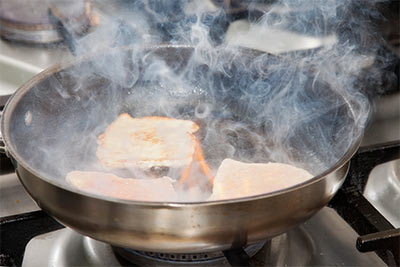 Simply put, cooking odors are lingering smells that occur during and after cooking.
These odors arise from natural chemical reactions that are initiated by the cooking process and the  chemical reactions are often impossible to eliminate or mask by using cleaners and sprays.
Unpleasant cooking odors can turn an enjoyable experience into a challenging or frustrating one.
While many foods have the potential to create lasting odors, there are a few more common sources:
Fish
Curry
Onions
Baked goods
Cabbage
Eggs
Garlic
Sautéed vegetables
Various spices
Although some of these odors may be pleasant at first, once they remain inside for extended periods of time they can quickly become noxious and bothersome.
Common Cooking Odor Problems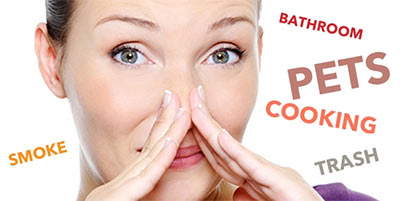 While they may seem harmless, pungent cooking odors can create a stinky problem for those who enjoy cooking.
Not only are they troublesome for the cook, but also can be irritating to those around them, prompting complaints from family members or neighbors.
Lingering cooking odors can also make it difficult to socialize and enjoy your living space. Depending upon how long it lasts or how frequently the odor occurs, it could dissuade people from cooking entirely.
As a chemical compound, cooking odors can not only infiltrate the air, but they can also seep into upholstery, linens, carpets, and other surfaces inside the home.
We never use harsh toxic chemicals or cover up fragrances nor does our system require time consuming manual wiping or rinsing.
Stink Stomper eliminates food odors at the molecular level without covering-up with temporary fragrances. Food smell & cooking smell don't stand a chance. Safe for people, pets & planet and 100% Guaranteed!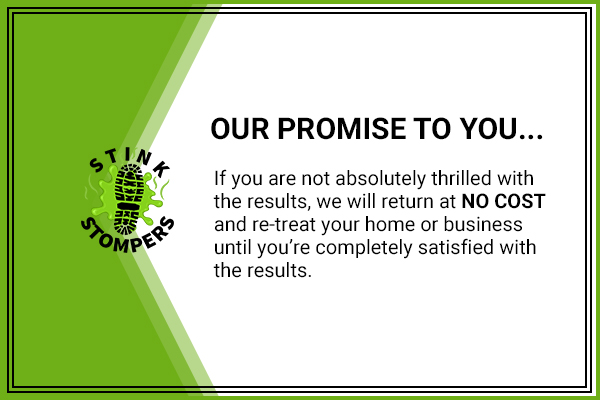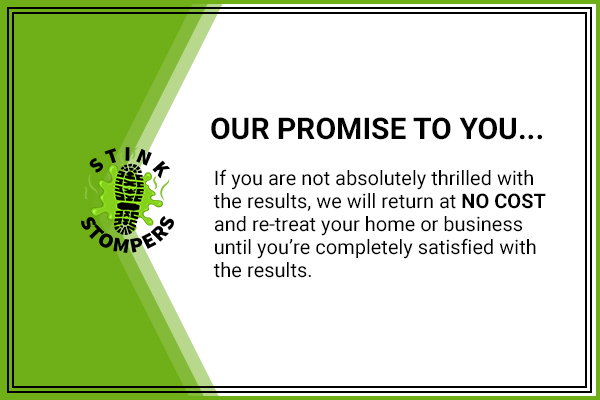 CALL OUR ODOR OUT HOTLINE FOR
AN INSPECTION & QUOTE
(702) 500-7760